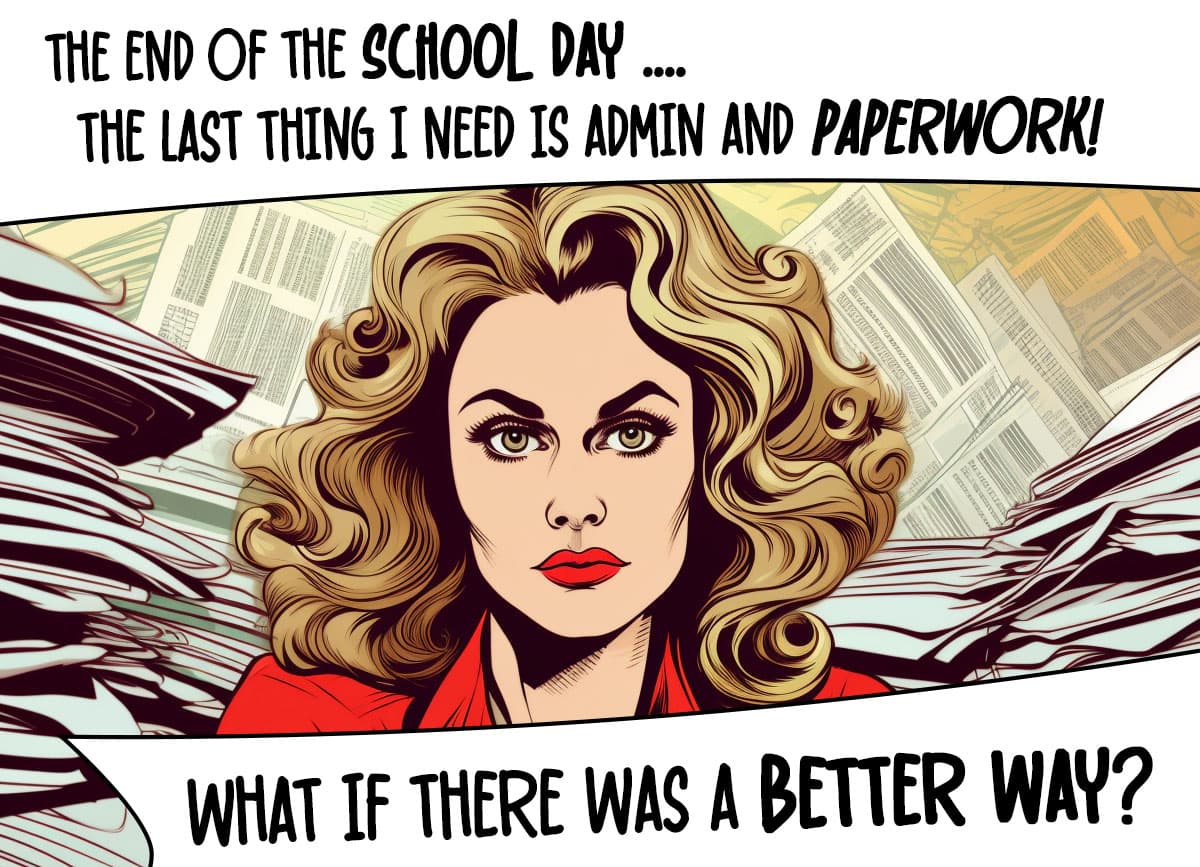 Behind every great school is a great school administrator...
...and behind every great administrator is a great form!
Great forms can lead to masses of paperwork, though.
So what would the perfect solution look like?
✅ An easy way to create a form for immediate use
✅ Digital, of course! But with NO software to install
✅ The ability to give students and parents a QR code or link to access the form
✅ Forms that are mobile-friendly, private, and secure, and branded with our school logo
✅ Responses that come back reliably, with notifications
✅ Data that is stored securely
✅ Download responses to Excel, or print to PDF
✅ Support from friendly, helpful staff during and after school hours
✅ A low cost, with the flexibility to cancel any time
What if someone had built the perfect solution that did all of that, and more?
What if you had found that perfect solution, right here?
And what if you could try it, right now?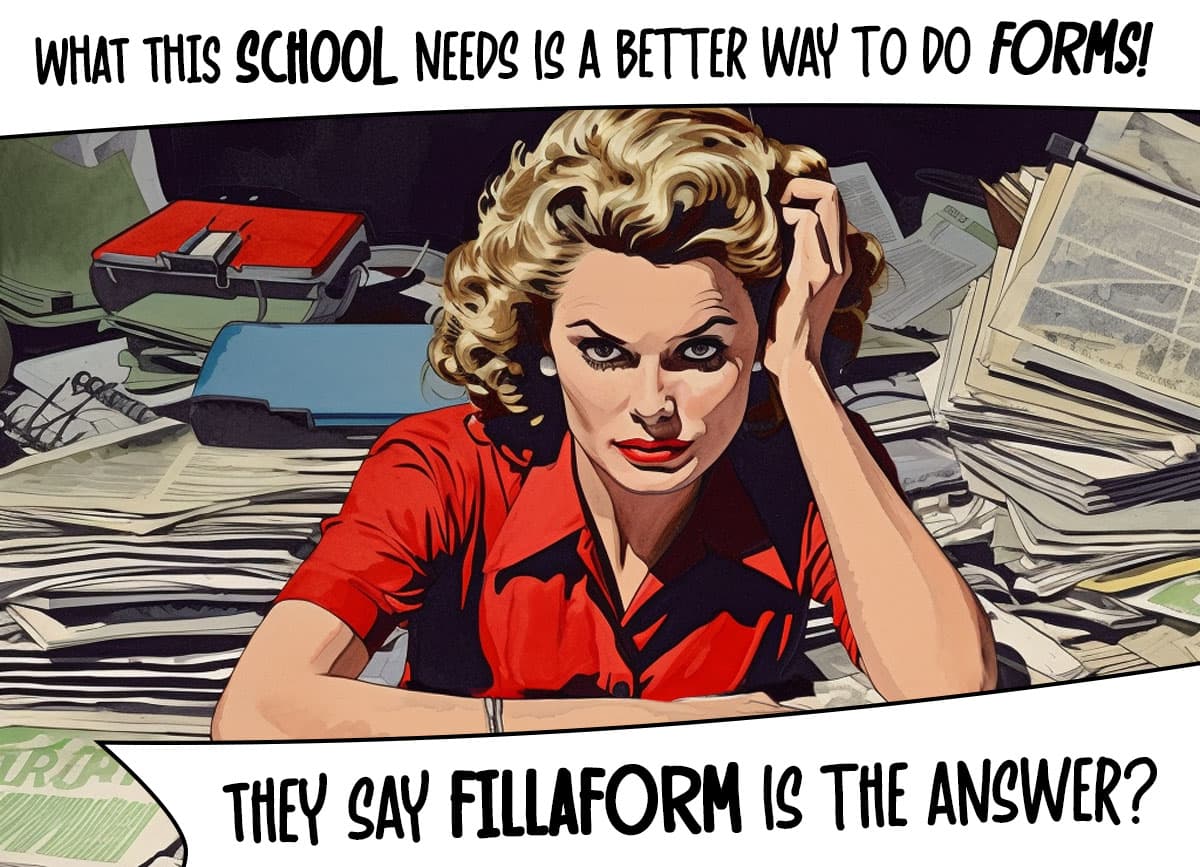 Look no further - the solution is right here.
With Fillaform, you'll be able to create great forms, improve your school's administration, and make your life easier.
Here are just some of the forms you can build with Fillaform:
Admissions questionnaire
School dinner dietary requirements
Scholarship entry form
Late or early parent pick-up form
Travel request (e.g. ⚽sports fixture, 🚍school bus, special needs)
Parental consent
Class hoodies / merch / uniform request
School photos
After school club sign-ups
Event RSVP (🎃Halloween Ball, 🎄Christmas Disco, 🎓Graduation...)
Lost property form
School trip registration
Still have questions?
We're here to help and you can depend on us for advice, support, or even to ask us to make a form for you.
Here are five more reasons to try out Fillaform:
Fillaform

will generate a QR code for each form, handy for putting on posters!
There are no software updates to do or software to install - you will always have the latest version of

Fillaform

, automatically
Compulsory form fields are validated, and special data fields formatted correctly (e.g. numbers and dates)

Fillaform

are mobile-friendly and always have a simple, smart look-and-feel
You can even ask your users to sign their forms with their mouse or finger using our handy signature box!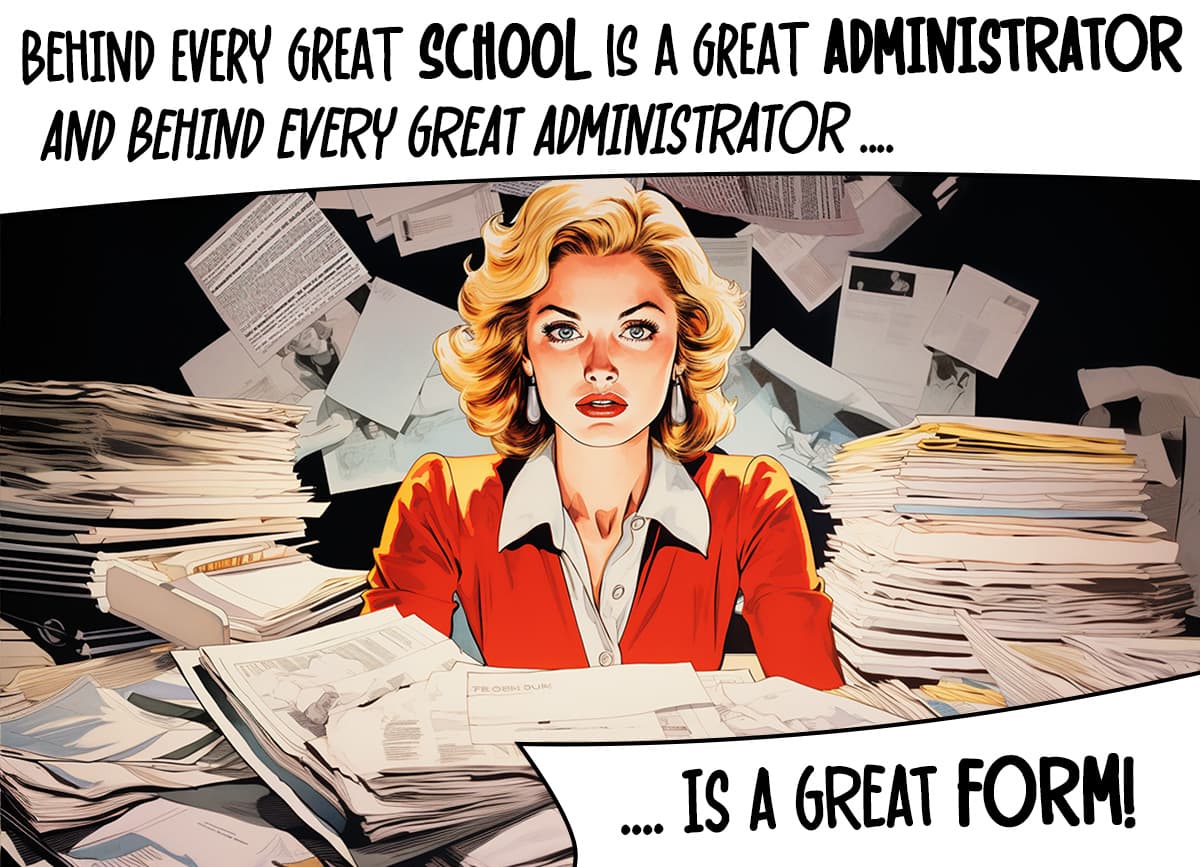 What results can you expect?
Your life will be easier, and your school's form will be flawless. In addition:
Your form data will be reliably and securely stored, ready for you to download at any time, either as a spreadsheet or as a neatly formatted PDF
You will reliably receive email notifications when your forms are submitted
Engagement with your parents, students, and staff will be enhanced and improved
You'll have more time for your valuable work and waste less time juggling paper forms
You will have peace of mind!
It's time to create great digital forms.
It's time for
Fillaform

!